Cut & Finish - 75 mins
67
77
87
97
Restyle - 90 mins
77
87
97
107
Curl Specialist - 90 mins
80
90
100
110
Texture Specialist - 90 mins
85
Blowdry - Prices From
43
48
52
57
Hair Up - Prices From
55
65
75
85
COLOUR SERVICES
Prices From
1/2 Head Highlights
99
113
127
141
1/2 Head Highlights - Back to Back
133
147
161
175
Full Head Highlights
139
153
167
181
Full Head Highlights - Back to Back
193
207
221
235
Partial/Face Frame Highlights
89
113
127
141
Full Head Balayage
139
153
167
181
Full Head Balayage - Restyle
193
207
221
235
1/2 Head Balayage
99
113
127
141
1/2 Head Balayage - Restyle
133
147
161
175
Partial/Face Frame Balayage
89
113
127
141
Full Head Bleach & Tone - Short
151
165
179
193
Full Head Bleach & Tone - Medium
195
209
223
237
Full Head Bleach & Tone - Long
215
229
243
257
Root Bleach & Tone
99
113
127
141
Root Bleach & Tone over 3cm
134
148
162
176
Bleach Panel
89
113
127
141
Full Head Tint
83
92
101
110
Toner Refresh
40
45
50
55
Colour/Correction - Per Hour
64
74
84
94
BRAIDING SERVICES
Prices From
Stitch Braids - Above Shoulder
40
60
80
100
Stitch Braids - Below Shoulder
60
80
100
120
Stitch Braids - With Extensions
60
80
100
120
Stitch Braids - With XL Extensions
80
100
120
140
Single Plaits - Natural Hair - Above Shoulder
60
Single Plaits - Natural Hair - Below Shoulder
80
Single Plaits - With Extensions - Above Shoulder
100
Single Plaits - With Extensions - Below Shoulder
150
Chunky Braids - With Extensions
90
Chunky Braids - With XL Extensions
120
Twists - Aboved Shoulder
50
Twists - Below Shoulder
60
Bantu Knots - Natural Hair
50
Bantu Knots - With Extensions
60
Re-twist - For Short Back & Sides
55
Re-twist & Style - For Short Back & Sides
65
Interlocking - For Short Back & Sides
70
Interlocking - Over 3" Regrowth
150
Loc Lights - Colour - Dipped Tips
70
Loc Lights - Colour - 1/2 Head
150
Loc Lights - Colour - Full Head
250
Loc Detox & Scalp Rebalance
20
Olaplex With A Service
35
K18 With A Service + Take Home
40
R+Co Concentrates Treatment
12
R+Co Scrub, Detox or Cleansing Rinse
9
Ayurvedic Scalp Massage
25
Ayurvedic Scalp Massage + Any Treatment
40
Pricing based on a standard technique structure.
All new hair colour clients will require a consultation - this is so that we can achieve the best result for you.
All new hair colour clients will require a patch test done in salon 48 hours prior to the appointment.
All new braiding and locs clients will require a consultation - this is so that we can achieve the best result for you.
Your stylist will inform you of any additional costs that can occur such as additional product usage or extra time taken.
We may have to take a deposit to secure your appointment.
BIAB Infills + Gel Manicure
56
Nail Art - Intricate - Priced From
71
Lux Manicure - Hand Scrub/Mask/Massage - Polish
36
Lux Manicure - Hand Scrub/Mask/Massage - Gel
46
bebop mani - 1 Colour & 2x 😀 - Polish
31
bebop mani - 1 Colour & 2x 😀- Gel
41
DesignEX Pro - Gel Manicure
61
DesignEX Pro - Nail Art Manicure
76
DesignEX Pro - Nail Art Manicure - Intricate
86
DesignEX Pro Removal - with No Paint Mani
31
DesignEX Pro Removal - with a Treatment
11
French Tips/Half Moons etc - Polish/Gel
5
BIAB (Builder In A Bottle)
10
Gel Removal - with a treatment
7
We only remove enhancements done by our own Nail Artists.
Please email
bookings@beboplondon.com
with your inspiration photos for Nail Art treatments - our Nail Artists can also help you if you can't decide what to get!
Swarovski Crystal - Silver
35
Swarovski Crystal - Coloured
40
Swarovski Crystal - Shape
40
Each Additional Swarovski Crystal
25
Swarovski Crystal - Cherry
75
Swarovski Crystal - Butterfly
85
Swarovski Crystal - Custom
POA
22K Gold/18K White Gold - Custom
POA
Our tooth gem treatments use a safe dental bond & a light curing process, which is semi- permanent and non-abrasive, so there is no drilling or permanent damage and can last anywhere from a few months to a year depending on aftercare and lifestyle.
You must be 18+ to get a tooth gem or under 18 with parental consent.
We only use dental-grade/lead-free products, 100% certified Advanced Swarovski Crystals & 22k Gold/18K White Gold
Please email
bookings@beboplondon.com
with your inspiration photos for our custom services - our Technicians can also help you if you can't decide what to get!
Chloe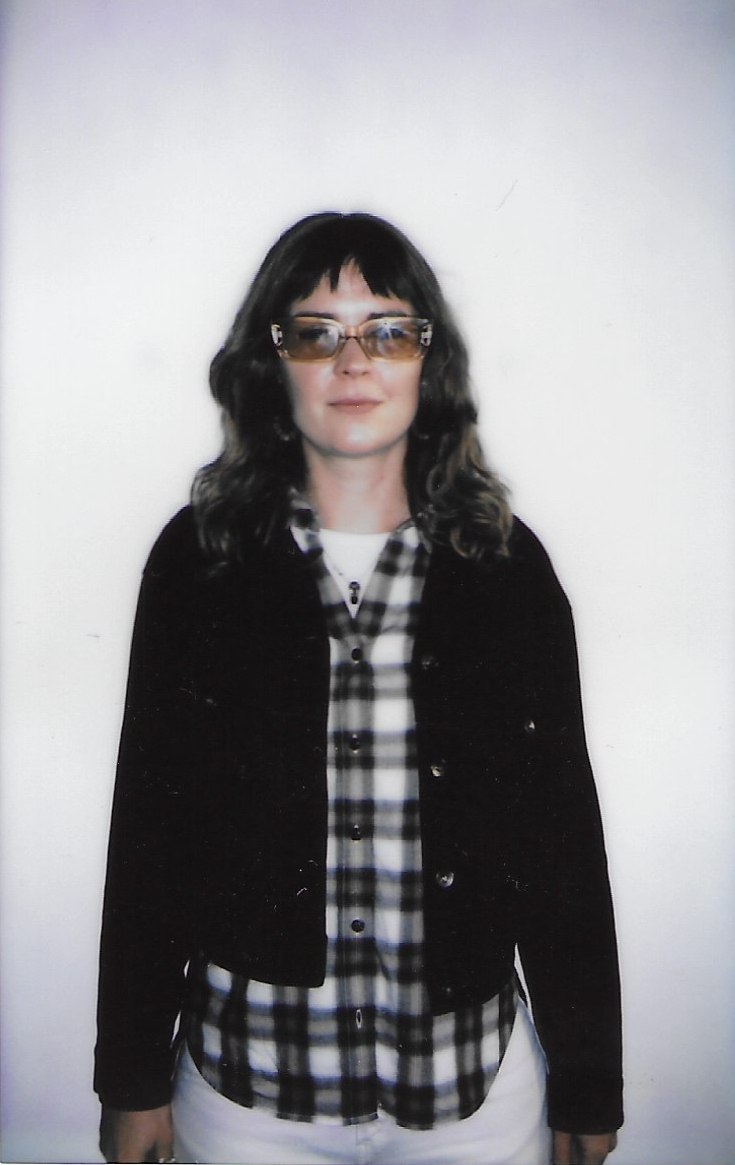 Chloé is a force to be reckoned with in the hair industry, with a wealth of experience in high-profile salons and a strong work ethic that inspires and motivates others. As co-owner of our salon, she is committed to our #wemakewearablehair ethos and is our resident expert in razor cutting. With Chloé's skill and passion, you can trust that you'll leave our salon feeling confident and beautiful.
Pont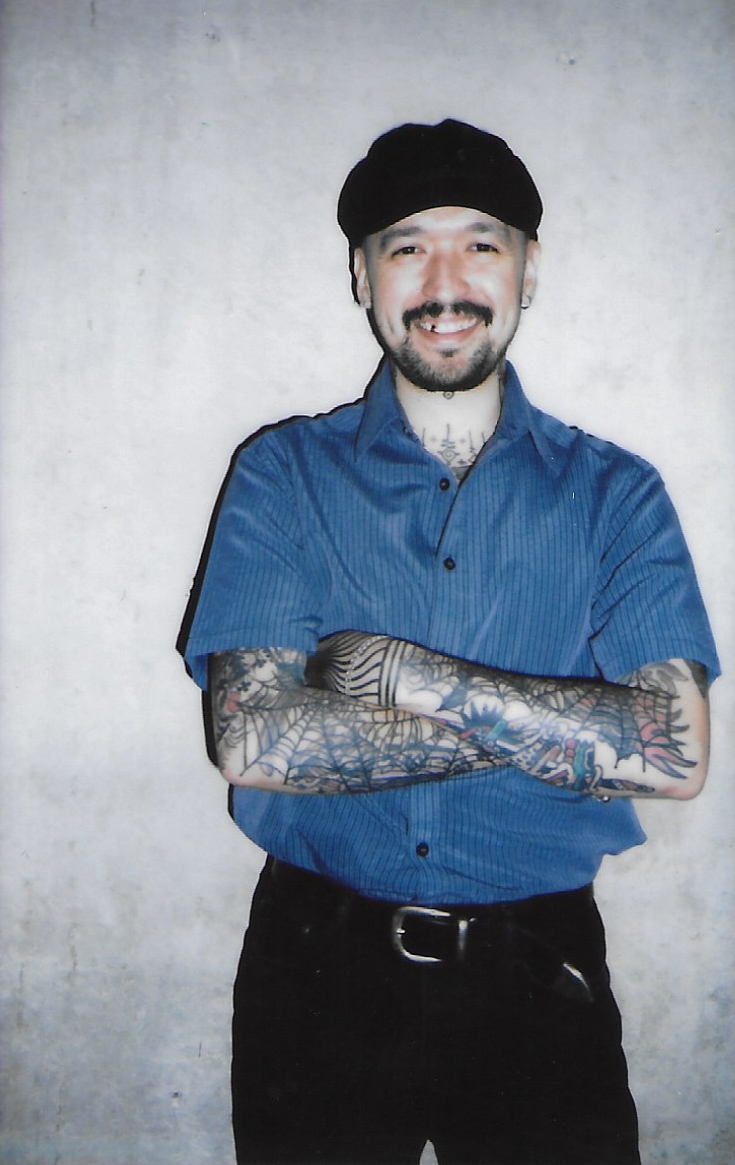 As co-owner of bebop, Pont is a true visionary in the world of hair styling. With years of experience in fashion and education, he has developed an innovative approach to hairstyling that is the backbone of the salon's creative spirit. Passionate about London's vibrant and ever-evolving culture, Pont is committed to the bebop #wemakewearablehair ethos, making sure that every client leaves the salon feeling amazing.
Mikey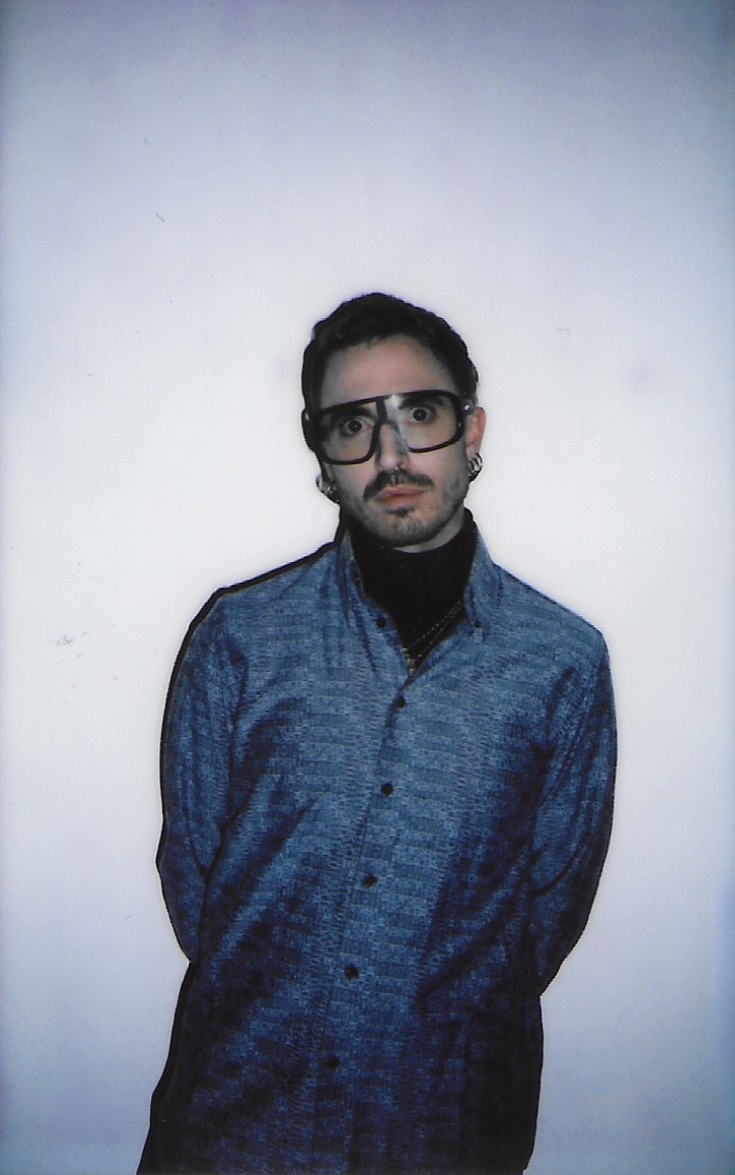 With two decades of experience in hair and fashion, Mikey is an expert in his field. His technical knowledge and expertise in session styling and photography give him a clear perspective on your hair requirements. Mikey's friendly and approachable demeanour makes him easy to work with and always ensures you leave the salon with the perfect hairstyle.
D'arcy
D'arcy is a colour queen with an eye for wearable hair. She's dedicated to delivering a premium experience for each of her clients, always pushing to improve her craft and staying up-to-date with the latest colour trends. With D'arcy, you'll get a personalised and unique look that suits your style, along with easy styling tips to maintain your new do!
Anthony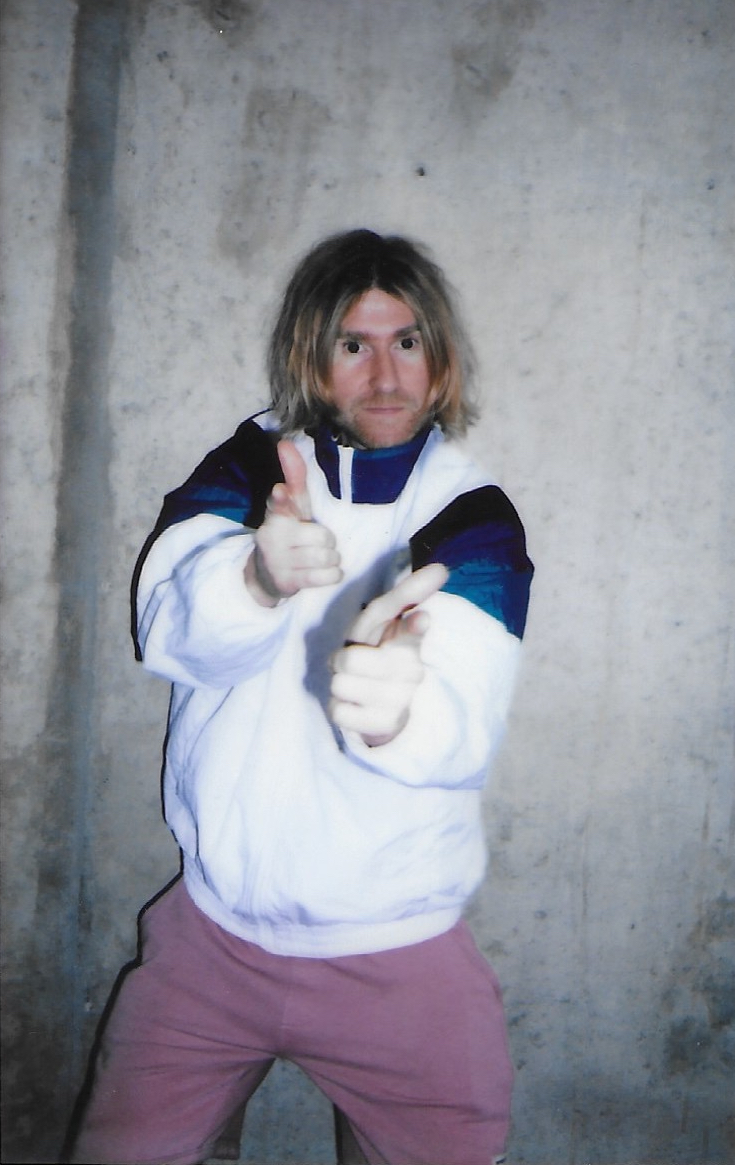 Anthony is a hair magician with a global education in hairdressing. He lives and breathes hair and finds inspiration from art, nature, music, and subcultural trends to create stunning haircuts and styles that blend structure, shape, and freedom. Whether you're looking for a classic or avant-garde look, Anthony will work his magic to give you the hair of your dreams.
Naya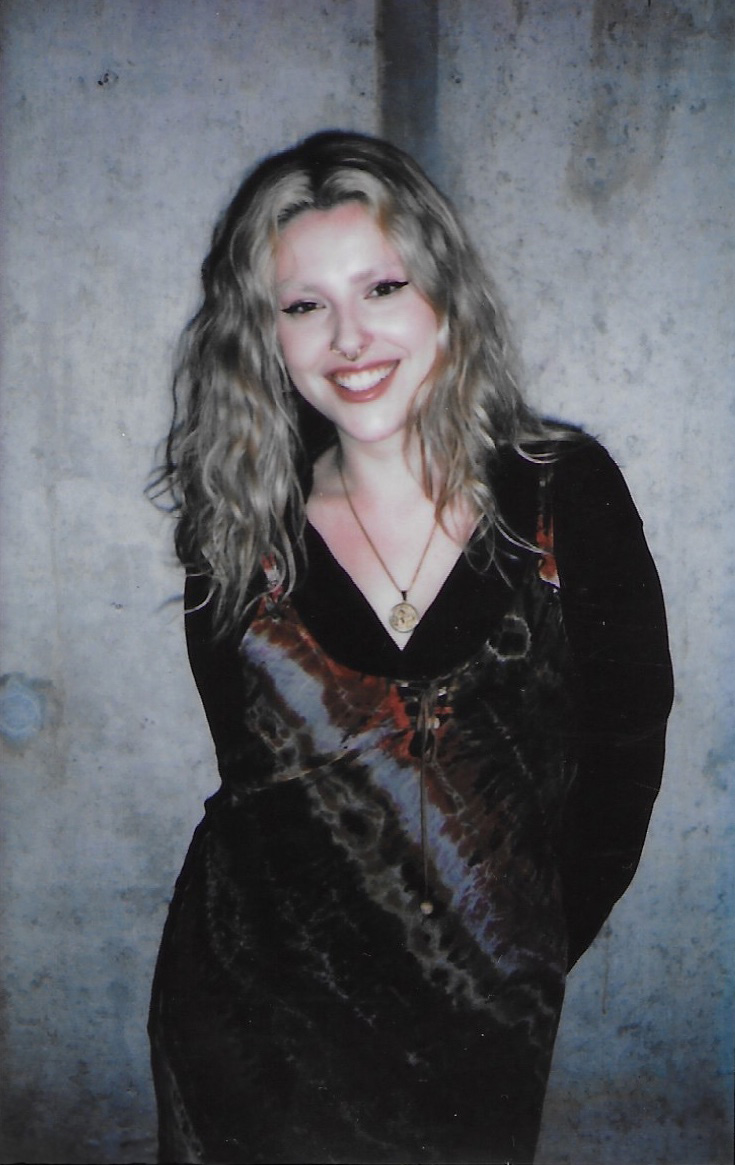 A true colour virtuoso, Naya weaves magic to craft low-maintenance blondes that complement every skin tone, whilst whipping up head-turning, bold statement tones that ooze style. With a flair for embracing natural hair, Naya's creations are perfect for everyday fabulousness. Her passion lies in evolving with her clients, attuning to their desires while ensuring your hair remains irresistibly healthy and beautiful.
Rosie
Rosie is our resident texture specialist, braider and loc technician, who grew up in Asia, making her uniquely knowledgeable about natural hair rituals. She loves helping clients find their own wearable hair through self-care and protective styles. Rosie's fun-loving and easy-going personality will make you feel right at home.
Olivia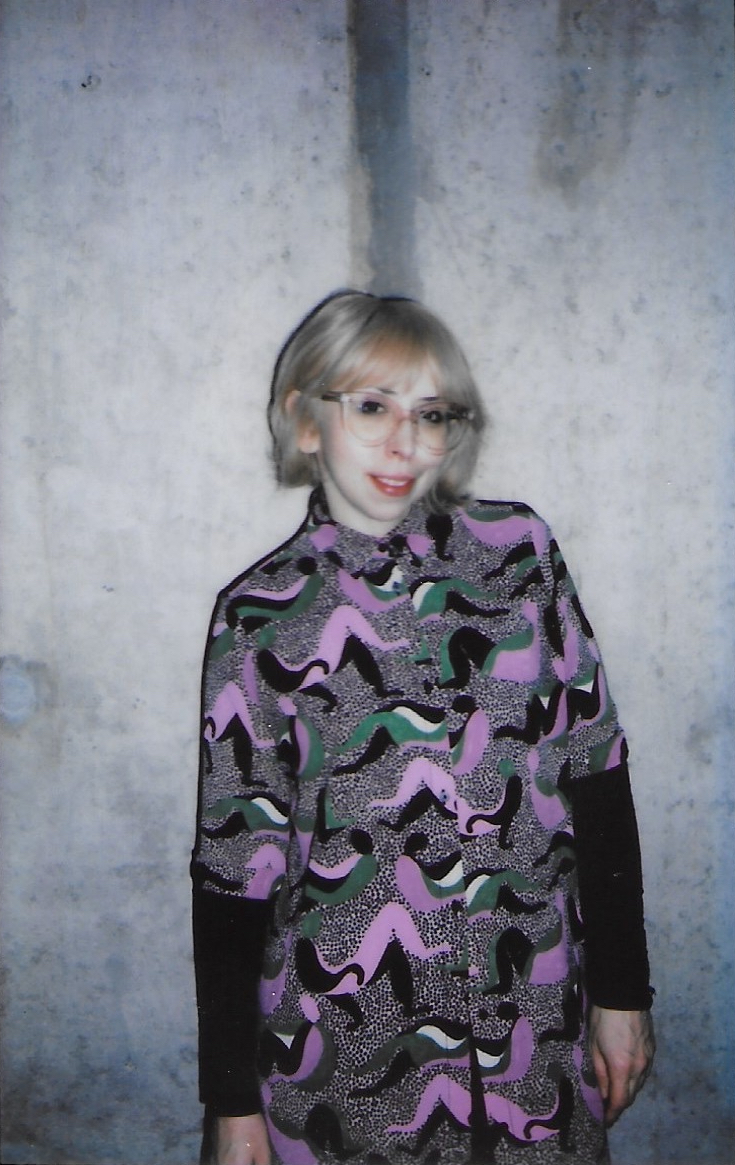 Meet Olivia, a hair artist who believes that every individual's hair is unique, just like their fingerprint. With a passion for counterculture, art, music, film, and fashion, Olivia creates bespoke haircuts and colours that reflect your personality and style. Come to her for a transformative experience and a fringe that'll leave you feeling fabulous!
Charly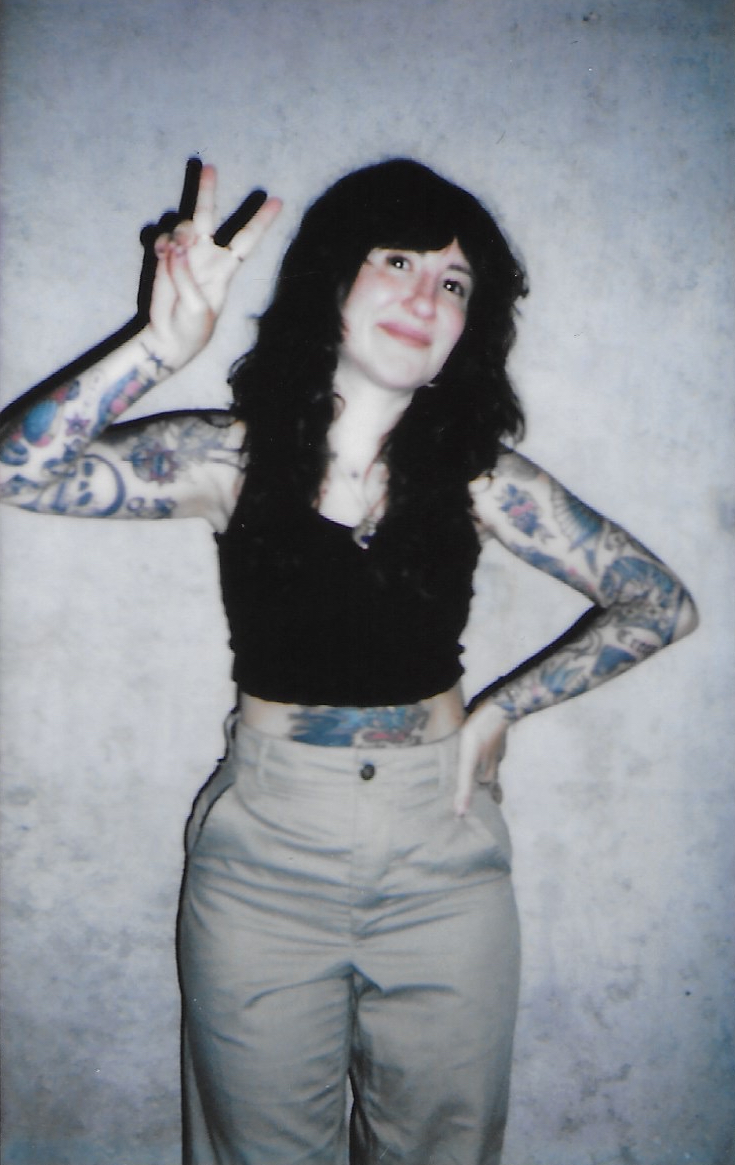 After many years working with high-profile clients as a creative colourist for some of London's best-known cult salons, Charly joined the bebop team to further her ambition of creating an inclusive, enjoyable hairdressing experience for everyone. A colour specialist that believes any colour or hair trend can suit anyone with the right approach, Charly takes inspiration from music and film icons from the 60's-90's to create effortlessly cool hair – without the fuss.
Miles
Miles is a cutting-edge stylist with training in classic and precision cutting, and experience in fashion styling. He understands the latest trends and knows how to make them work for you, so you can be confident that you're in good hands. Whether you're looking for a classic or trendy cut, Miles has got you covered.
Bea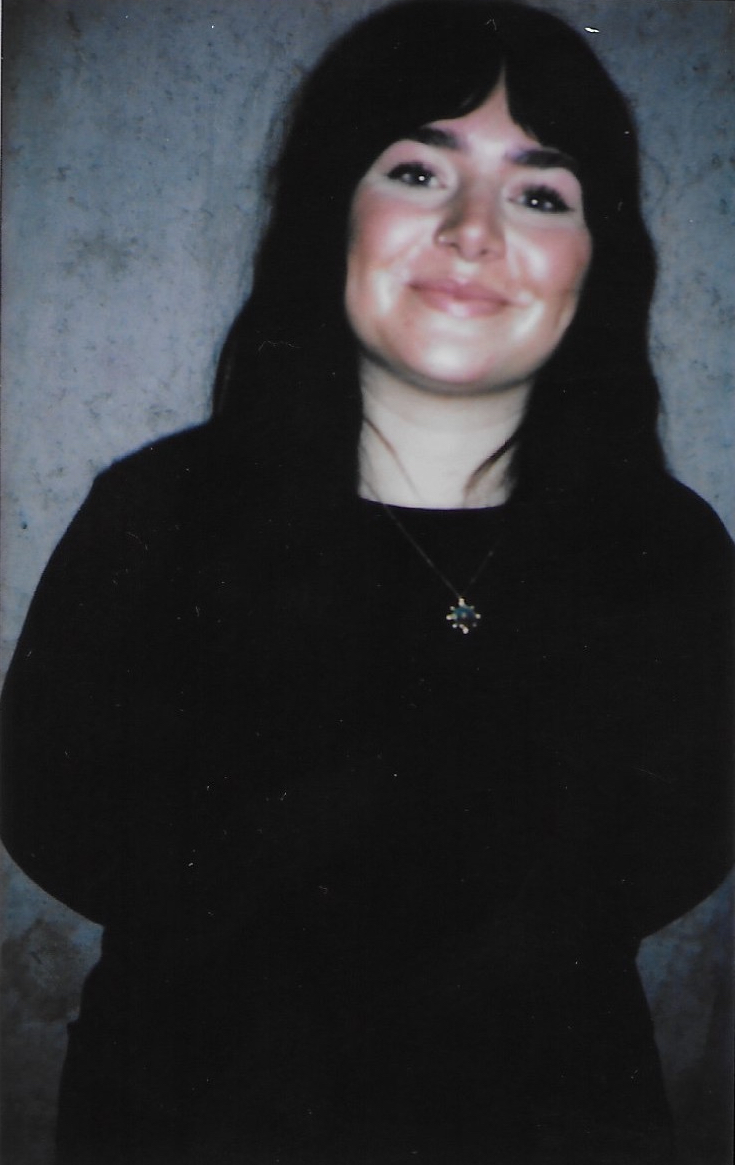 Get ready to feel like you're on cloud nine with Bea, a hairstylist who's passionate about making her clients feel confident and beautiful. Whether you're looking to embrace your natural texture or add some bold colour to your locks, Bea listens carefully to your needs and delivers exactly what you're looking for.
Kay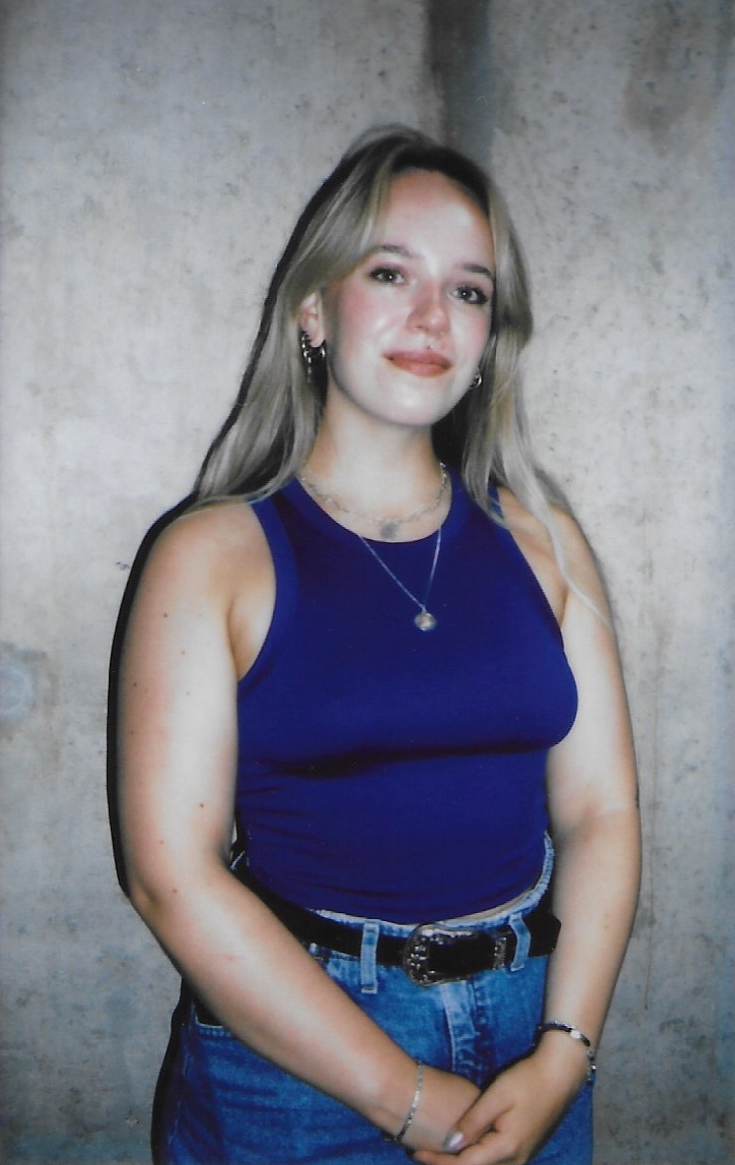 Kay is a colour genius who's perfected their skills in a creative, colour-focused salon. They're all about helping you achieve a bold and beautiful look that makes you feel like yourself again. Kay's inspiration comes from manga and anime characters, so you can trust them to create a hairstyle that's both functional and fascinating.
Ali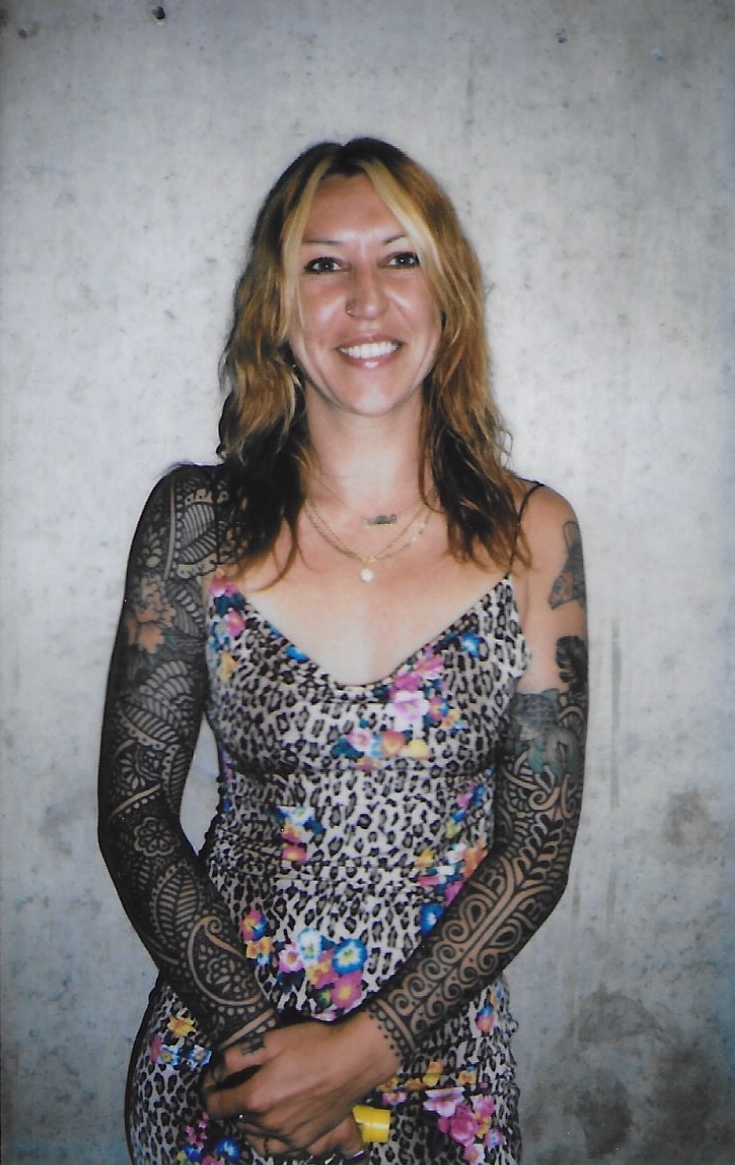 With a background in fashion and set design, Ali's creativity found its true home in the hair industry. Collaborating with musicians, designers and stylists, they've mastered the art of creative hair colour. Inspired by music icons and '90s fashion, Ali brings a fresh and edgy vibe to every appointment, tailoring each style to perfection.
Adrian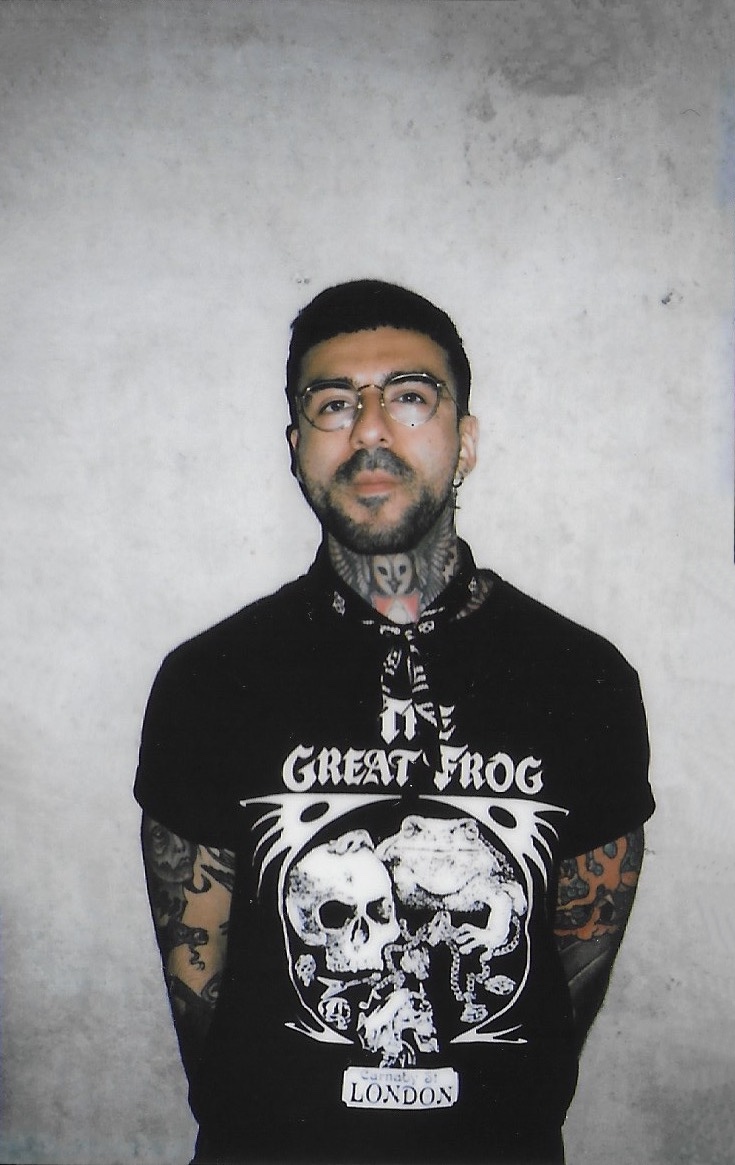 Say G'day to Adrian, a skilled stylist with a deep love for hair, journeying from Melbourne to the lively heart of London. With a solid track record, he's been handpicked for the esteemed GHD Style Squad and has even graced the pages of top global magazines. Being a two-time finalist at the Australian Hair Industry Awards showcases his excellence. Adrian's cuts are an artistic fusion of creativity and precision, making each haircut a unique experience.
Jordan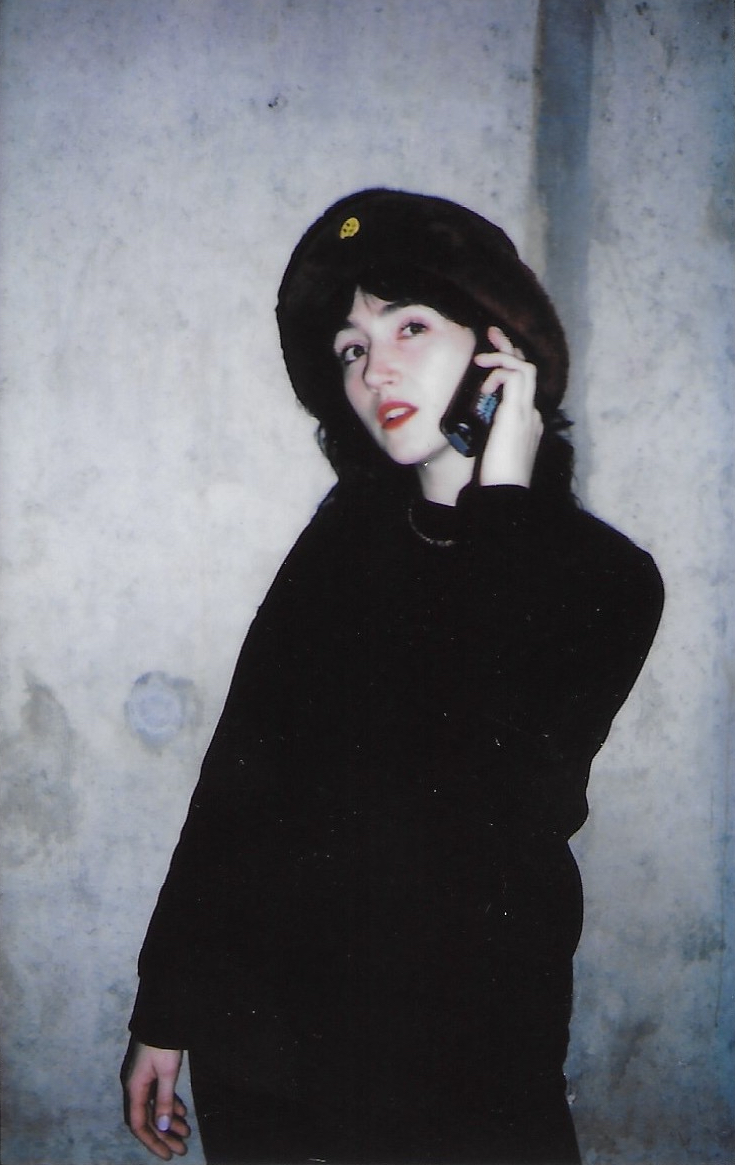 Say hello to Jordan, our friendly and welcoming front of house. With extensive experience in service industries, Jordan is the perfect host to ensure that your time at bebop is enjoyable and stress-free. Let Jordan take care of you during your stay, and you'll feel like you're right at home.
Cat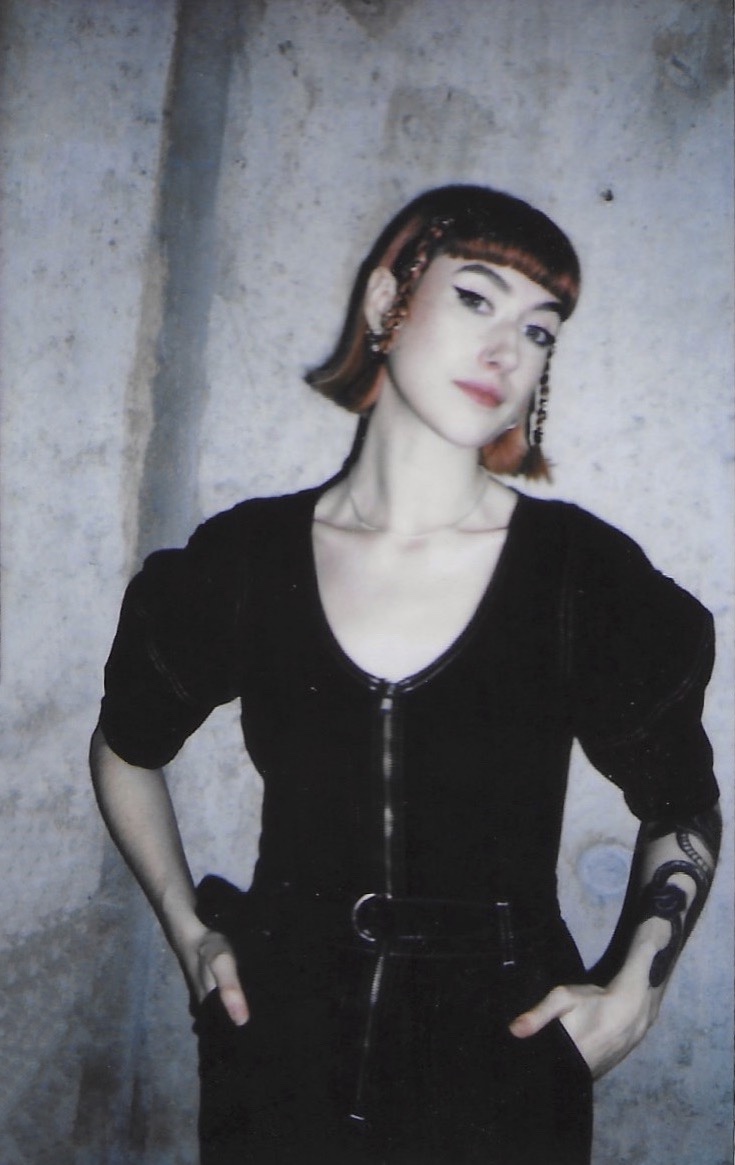 Cat is our newest member to our reception team!
Kara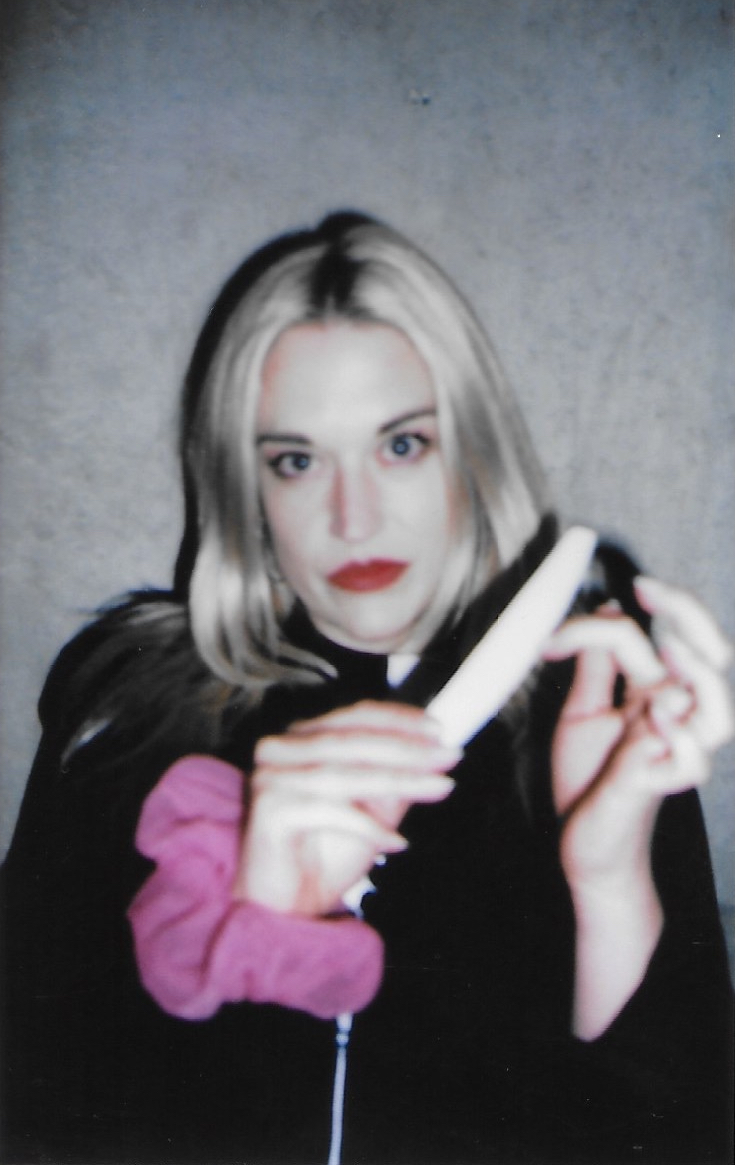 With a wealth of knowledge and experience in the industry, our resident nail artist Kara has worked in London's most famous visionary nail salons. Kara is hardworking, driven, and creative, and her enthusiasm for nails is contagious. She is always happy to teach you everything she knows while creating stunning and unique nail designs that are sure to make you stand out.
We are a gender-neutral priced and are inclusive of everyone.
All our products are carefully selected to ensure we are using vegan and cruelty-free products.
Our pricing levels reflects the person's level of experience, expertise and how in-demand they are.
We are a cash-free salon and only accept card payments.
We may have to take a deposit to secure your appointment.
Out of respect for our staff and clients, we request you give us at least 48 hours notice should you need to cancel an appointment.
© Chloe and Pont Limited 2023